a selection of works and collaborations: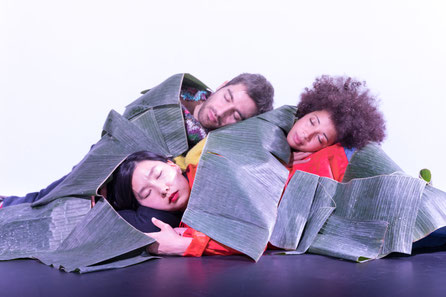 Pictures by Mayra Wallraff
Sound design and Live Music for the dance piece History has failed us, but...,  by Olivia Hyunsin Kim / ddanddarakim 
@Sophiensaele, Berlin, DE 2022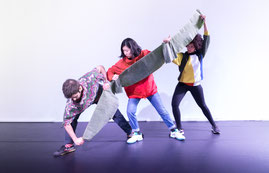 𝑯𝒐𝒘 𝒅𝒐 𝒘𝒆 𝒂𝒄𝒄𝒆𝒔𝒔 𝒕𝒉𝒆 𝒃𝒆𝒂𝒖𝒕𝒚 𝒐𝒇 𝒍𝒊𝒇𝒆 𝒂𝒎𝒐𝒏𝒈 𝒕𝒉𝒆 𝒂𝒑𝒐𝒄𝒂𝒍𝒚𝒑𝒕𝒊𝒄 𝒔𝒉𝒂𝒓𝒅𝒔 𝒐𝒇 𝒂 𝒘𝒐𝒓𝒍𝒅 𝒘𝒉𝒆𝒓𝒆 𝒕𝒉𝒆 𝒑𝒓𝒐𝒄𝒆𝒔𝒔 𝒐𝒇 𝒅𝒆𝒂𝒕𝒉 𝒊𝒔 𝒕𝒉𝒆 𝒆𝒏𝒅?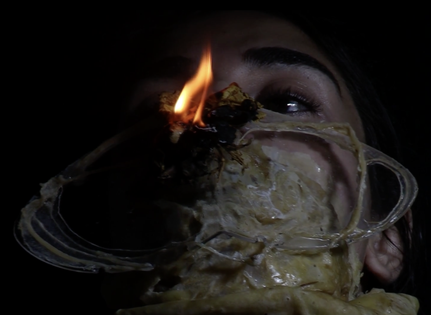 Original Soundtrack for Burial Flowers audiovisual production by Aun Helden
@Novas Frequencias Festival (virtual gallery)
Curated by chico dub
Supported by Amplify D.A.I. British Council, Artlabpro and Mutek
2021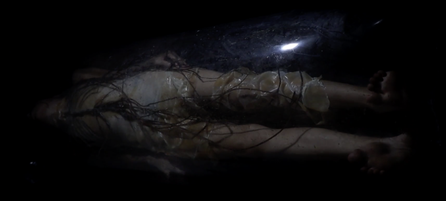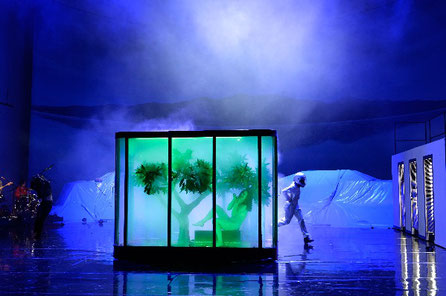 Drummer in "The Future" by Constanza Macras / Dorky Park
@Volksbühne, Berlin, DE 2021/ 2022
A collaboration with UNSEEN Platform, Linfa and Nik Forrest. 
Waking up and how to hypnopomp: the when, the why, the how and more. 
#dream #sleep #wakeup #hypnopompic #transition #inbetween
"Tatiana Heuman questions fundamental assumptions and digs deep to explore what getting up "on time" means. She asserts that waking up at a certain designated time is a feature of industrial society motivated by economic growth and the need for effective labor. As technology developed, we've devised more subtle and subversive ways of not only waking up, but also sleeping. Nowadays, sleep trackers provide us with information about the quality and depth of our sleep. Are these advancements here for our wellbeing, or for the efficacy of our work? 
After asking ourselves these - and many other - questions, we are invited to "stay in bed for a couple more minutes and start slow" with the aid of several exercises prepared by Tatiana Heuman. The four videos and three texts are an introductory guide on "How to Hypnopomp," and a gentler way of transiting through this particular state. We are encouraged to devote some time to exploring our first movements, to reviewing dream extracts, to listen inwardly and outwardly, to develop a habit of starting to perceive slowly, and to document our daily hypnopompic states, experiences, exercises and rituals. Recalling or imagining a dream you dreamt and creating your own soundtrack for it, or reacting to your favorite scent with your whole body; these exercises aren't just here to exercise our mind and analyze our dreams, but also to help us imagine different, slower, more natural modes of operation at a societal level. It's beautiful, and all it takes is two minutes of your time." 
Annotation by Adam Badí Donoval
MIX for In Between Spaces Radio - "How to return to the body? Cómo volver al cuerpo?"
Tatiana Heuman launched an open call questioning "How to return to the body? Cómo volver al cuerpo?". We will listen to a collection of the multifaceted answers from Latin American sound collectives and networks. Collaborating in this piece with words and sounds: Mariana Carvalho, Inés Terra, Doda Lingua, Sofía Scheps, Ale Hop, Denise Fournier, Florencia Ruiz Ferretti, Bungalovv, Candie, Agustin Genoud, Flavia Goa & Isis Noguti, Mabe Fratti, Guillermina Etkin, ESLABRAVA, Sasha Sathya, LaNegrahLiyah, ELI QUETEMPORAL, Josefina Barreix, Nata Montoya, Aylu, El Pelele, Astrosuka, Volll, Jennitza, Rocío Fernández Doval, Floriana Lazzaneo."
2020
"Neither God, nor Master or Husband" 
Radio piece in Collaboration with Florencia Curci
Part of El contagio feminista for KUNSTRADIO curated by Anna Raimondo
Collaborators: #VIVAS, SASHA SATHYA, ESLABRAVA, LaNegrahLiyah, ELI QUETEMPORAL, María Eugenia García, Josefina Barreix, Estudio Siesta del Fauno, Luciana Rizzo, Gabriela Areal
We propose a journey through time to suggest that the feminist contagion, which can be felt in the fabric of Buenos Aires, is the result of a complex polyrhythmic phenomenon. This work is an attempt to bring together these unique voices from different moments and social environments, which both summon and confuse us. In the last decade, the call for feminism has grown exponentially, thanks to the converging claims of previously divided social actors. Still, many forms of feminism coexist today, promoting different visions of the future. Are there feminist ways of dealing with time? Is there a feminist time or...perhaps rhythm?
2019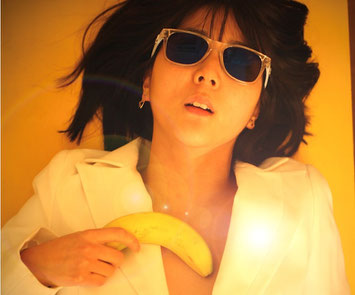 Sound design and Live Music for YELLOW BANANA, Dance Performance by Olivia Hyunsin Kim
@Sophiensaele, Berlin, DE, @Theater de Nieuwe Vorst, Tilburg, NL
2019 @HundertPro Festival, Ringlokschuppen, Mülheim an der Ruhr, DE 2020
Tatiana Heuman & Manuel Palenque – 001, A/V Performance @Mutek, CCK, Buenos Aires, AR
2017
#VIVAS Acousmatic piece for Picninc Sessions with Tatiana Cuoco and Florencia Curci
@CA2M, Madrid 2018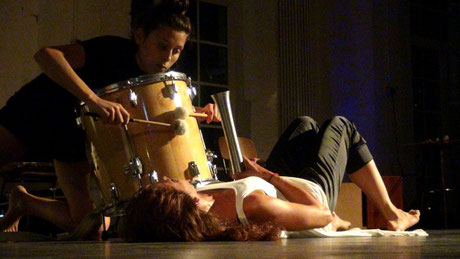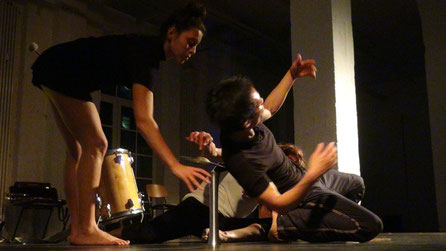 Drummer and movement – Move Sound performance with Bibiana Jimenez, André Jolles, Phuong Bui, movement and Matthias Muche, trombone, Angelika Sheridan, flutes and Carl Ludwig Hübsch, Tube
@Rhenania, Köln, DE
2016
Manja Ristic & Tatiana Heuman
Agua de Rosas, LP, independent
An intimate journey of two performers opens time portal to the magical island of Korčula where they live and create in domestic coexistence. 
The sound of a dog walking on a wooden floor, stone streets echoing with strange human activities, sound of birds and rain, and magnificent involvement of the kids, the recording unravels sonic showers of the atmosphere and handful of details produced with kitchen objects, found objects, built and/or prepared instruments. 

2017
"A LO INFINITO" Original Soundtrack and live music, Dance performance
by Emergentes Company, Buenos Aires, AR
Dir. Carla Bugiolacchi
@CIUDANZA 2017 BA, Parque Indoamericano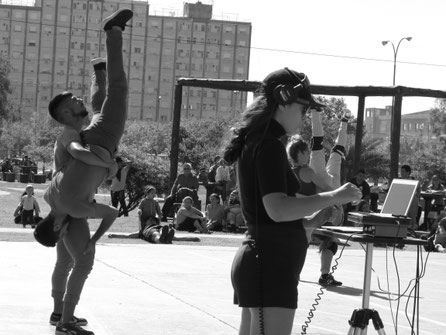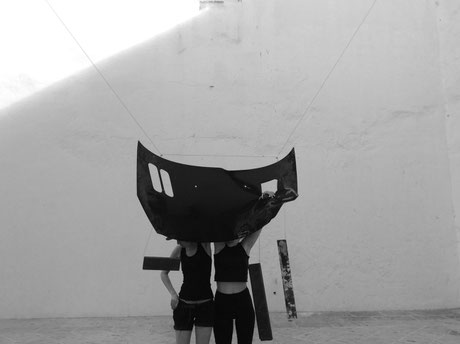 "PIÑATA" Sound Sculture & Performance in Contemporary Arts Museum Oaxaca, MX
2016